The 2018 Honda Accord Touring has a new stylish innovative design complimented with
a refined interior to make your driving experience very comfortable, enjoyable, and exciting.
The exterior is given a sleek aerodynamic design to reduce drag for improved efficiency which
as well makes for a quieter ride, not to mention looking better than the rest as you cruise. 19
inch alloy wheels and integrated chrome exhaust finishers round it off giving the Accord Touring
that sporty fun appearance.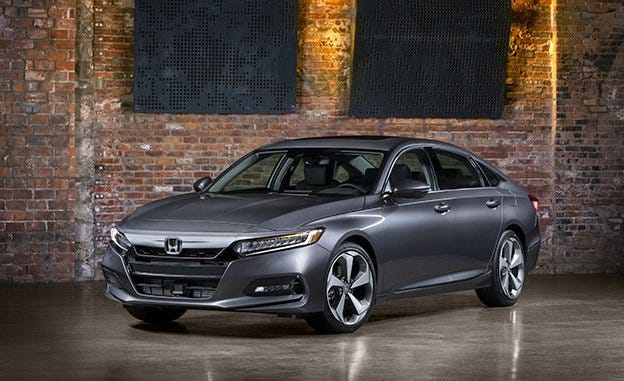 The interior of the Accord Touring welcomes you to luxury on the road. A smart key fob
allows the owner to both start and preheat, or cool, their vehicle before driving. The front seats
are both heated and cooled providing optimum comfortability. Your passengers can experience
this as well with heated rear seats. Heads up display gives the driver the ability to see their speed
and other information projected on the windshield as they drive, giving them peace of mind to
stay focused on the road.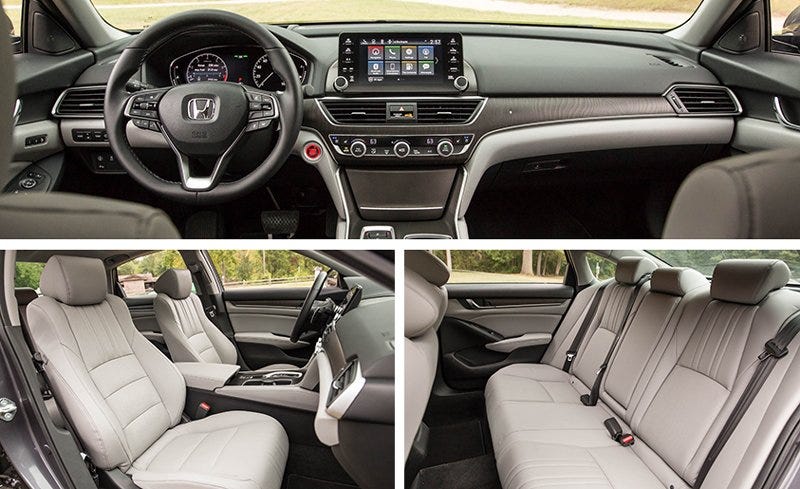 Apple Car Play and Android Audio capability in the Touring allows you to connect either
your apple or android phone to the vehicle for safer driving by reducing distractions. Many of
your apps, phone calls, and text messages can now be utilized via the display touch screen or
steering wheel. Overall all, the 2018 Honda Accord Touring is in a class of its own and
unmatched by competitors in every aspect.
- William Camerlingo