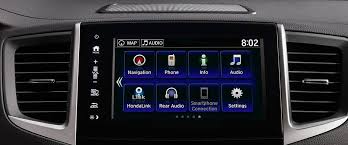 Whether living on campus or commuting, you need a reliable car for college. Finding the right vehicle for your budget and living situation means shopping around with a keen eye for useful features.
Before you start looking for a car, consider how often and how far you plan to travel. What conditions will you likely encounter as you drive? How often do you plan to have friends tagging along? Are you the type of person who tends to live out of your car? Knowing your driving habits makes it easier to narrow down choices and find the best combination of features. Make these "must-haves" the basis for your shopping list as you hunt down the perfect vehicle for college. Maximum Fuel Efficiency
Living on a shoestring budget is a common reality of college life, and the last thing you want is to spend all your money on gas. Fortunately, most modern vehicles have good fuel ratings for city and highway driving, so you can travel efficiently without shelling out for a hybrid or electric model. More miles per gallon means you will be able to afford extra outings every once in a while, and it will be less expensive to visit your family if you're studying a long way from home.
Smooth Ride
Test drive
as many cars as you need until you find the one you're comfortable in. Be aware of any quirks indicating potential problems with the vehicles. A clunker with a rattling tailpipe and a steering wheel with a habit of pulling to one side may have gotten you through high school, but your college car should be something you can picture yourself driving safely for many years.
Hands-Free Connectivity
Your smartphone is usually with you wherever you go. It carries your music collection, helps you find nearby destinations and connects you to friends and family. A car with a built-in
Bluetooth
adapter, grants full access to your favorite smartphone features via its dashboard, voice commands or controls on the steering wheel. These features ensure using your smartphone on the road is legal, and keep you safe while driving.
Dashboard Navigation
System Help with navigation is essential if you're moving from home to a campus in an unfamiliar city. Modern systems guide you from one place to another with maps and spoken directions so that you can learn to get to a new location. Dashboard navigation gets you wherever you need to go via the fastest route, redirecting as necessary to help prevent delays and keep you on schedule. You can also use these systems to search for specific types of businesses or find places to unwind.
Climate Control
Remember riding around in your high school friend's lemon of a car, during the summer, with all the windows rolled down since the air conditioner was broken again? Avoid this problem in college by investing in a vehicle with a reliable climate control system. Make sure you can trust both the heating and air conditioning system on any car you consider purchasing. Remote start is a bonus feature, which allows you to warm the car up or cool it down before climbing in. Ample Storage
Lugging your possessions to and from campus every semester is easier when you can fold down the rear seats in your vehicle and load in as much as possible. Having good storage space also keeps you safe during your trips by ensuring your belongings stay put if you have to make quick stops or sudden turns. If you're the type to grab your friends for weekend outings, look for extra perks like backseat cup holders to prevent spills and keep everyone comfortable.
Airbags All Around
Safety is a must in any vehicle. Look for a car with the
highest possible safety rating
and as many extra features as possible. Don't settle for airbags only in the front for the driver and the passenger. Find models with
side airbags
and side curtain airbags in the larger vehicles. When it comes to safety, it's better to have more than you need than to get in an accident without enough protection.
Driver Assistance
You never plan on driving while distracted, yet it can happen to everyone at some point. Since the slightest lapse in attention at high speed can have serious consequences, many vehicles are now coming equipped with driver assistance systems. These "helpers" keep track of your blind spots, alerting you when it's not safe to back up or change lanes. You receive warnings if you start to drift or follow the car in front of you too closely. In certain circumstances, some systems will actually intervene to prevent accidents.
Reliable Warranty
New cars and pre-owned vehicles bought from dealerships should have warranties covering certain parts and repair jobs for a specific length of time or number of miles. Get as much information as you can about what is and isn't covered. Sometimes you can extend the warranties on pre-owned vehicles for a small fee. Dealers may also offer additional perks, such as oil changes and car washes.
Buying a college car is an investment for the future beyond your first four years of higher education. The vehicle you choose before heading off to campus can serve you well for a long time if you're smart about the purchase. Enlist the help of your parents as you visit dealerships. Ask as many questions as necessary to determine if a car is right for you. Be smart about sticking to your budget. Make sure to read the fine print on all the paperwork and make sure you're comfortable with the conditions before signing.
Once you've driven the vehicle off the lot, enjoy it! Your new college car will not only get you around during your busy school days, it will also provide you with a way to enjoy free time away from campus. If you treat your new car well, it will give you many years of reliable service.