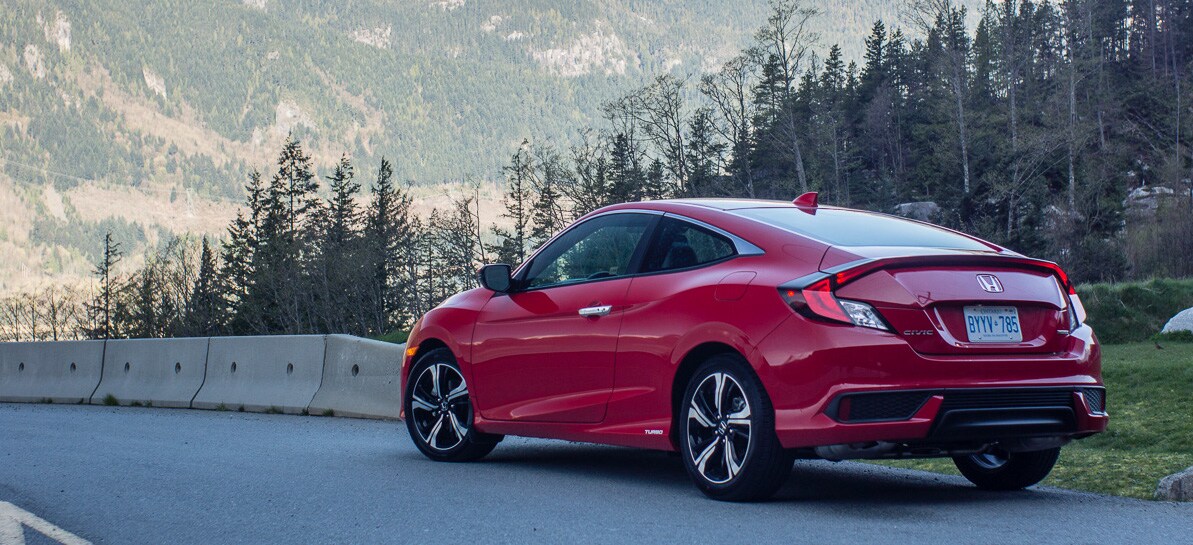 If you're shopping for a new car, driving in style and comfort are no doubt some of your top priorities. Of course, keeping spending in check is probably high on your list of wants, too. Thankfully, you don't have to sacrifice on style just to save money. Here are ten of our favorite ways to save money while driving a classy, comfortable vehicle that you'll be proud to own.
Mind Your Credit Score
Before you even head to a car dealership, it's important to check your credit score so that you understand your finance options. The higher your score, the lower your monthly payments will be. If you have credit issues, address them before you buy. Of course, the vehicle you choose has a huge impact on monthly payments, too. Consider choosing a back year model such as the 2016 Honda CR-V, instead of the 2017 model, to cut down on monthly payments.
Set the Cruise Control to 50 MPH
Auto experts agree that regularly driving over 50 MPH can significantly increase your gas costs. In fact, for every five miles an hour that you drive above 50, you can expect to spend 20 cents more per gallon of gas. That means that slowing down while cruising can add up to big savings over the course of a year. Whenever possible, set your cruise control to 50 MPH and maintain that speed. If you have to go faster, avoid quick acceleration as this can significantly add to gas costs.
Do Your Research Before You Buy
Decide what model or models of vehicles you're most interested in buying before you head to a dealership so that you can do your research. Search online forums for feedback from individuals who own the model of car that you're looking at, and pay close attention to any concerns they have about maintenance issues or costs. You can use trusted sites such as Edmunds and J.D. Power to learn more about the models that interest you.
Talk with Your Insurance Agent Before Buying a New Car
Talking with your insurance agent before buying a new car will help you better understand how much insurance for different vehicle types and models will cost. Keep in mind that sedans are often more affordable to insure than larger vehicles, such as trucks and SUVs. For example, the new 2017 Honda Civic Coupe sports a sleek profile and tons of comfort features, but generally won't cost as much to insure as a brand new SUV.
Combine Insurance Policies if Possible
While you're talking with your insurance agent, ask if discounts are available for combining multiple policies. Most major insurance companies offer reduced rates for customers who are willing to combine multiple policies. This is known as a multi-line or multi-policy discount. Maybe you can save by combining home and car insurance. Or, perhaps you can bundle boat and auto policies together. While you're at it, make sure to ask if you're eligible for any professional or safe driving discounts, too.
Talk Deductibles with Your Insurance Agent
One of the biggest factors that determines insurance costs is the deductible that you carry on your vehicle. Raising your deductible even a small amount can result in savings of 10 to 30 percent on the overall cost of your insurance policy. Ask your agent to calculate your insurance rate at several different deductibles to get a better idea of how much you can save. Of course, you should never raise your deductible so high that you couldn't cover the cost of vehicle repairs if you were involved in an accident.
Consult Your Owner's Manual to Learn Maintenance Milestones
Maintaining your vehicle properly goes a long way toward saving on its operating costs. That means that you should change the air filter, oil and other essential fluids on a regular basis. However, it's important to remember that maintenance needs vary from vehicle to vehicle. Don't assume that you need to change the oil on your new car every 3,000 miles just because that's what you've done in the past. Instead, consult your owner's manual to learn about maintenance milestones, and be sure to schedule maintenance appointments for your car as needed.
Always Keep Resale Value in Mind
Taking good care of your car ensures that you will enjoy the longest operating life possible. It also ensures that you'll get the best resale value when, and if you decide to upgrade to a newer model. If you get laxed making maintenance appointments or are tempted to skip on cosmetic upkeep, just remind yourself of the importance of resale value. The better you care for your car now, the more likely it will resell at a high price when you're ready to purchase a new vehicle in the future.
Embrace a Little Heat
No doubt there are days when it's so hot outside that you have no choice but to crank up the air conditioning in the car while driving. However, minimizing your AC use as much as possible can lead to substantial cost savings. If you're on the open road, try rolling down your windows instead of turning on the AC. Parking your car in a shaded area, such as a garage or carport, can also help lower your car's internal temperature so that you won't be tempted to turn on the AC as soon as you get inside.
Drive Safe to Protect Your Pocketbook
It goes without saying that racking up speeding tickets not only costs you in court, but can lead to higher insurance premiums, too. While it can be tempting to push the limits in a new vehicle, always obey the rules of the road. Drive the legal speed limit, always wear your seatbelt and take all steps that you can to stay safe while behind the wheel. Doing so will help you save money while ensuring that you can avoid unnecessary accidents, too.